4 tips to deal with interracial dating issues
Love doesn't solve everything in a interracial relationship. People who have been together for a while tend to create friction, especially happen to interracial couples. The different habits, different way of life and different cultures with very different histories always create a lot of stress and anxiety in and bring baggage to interracial relationships.
Love is strong, but it takes more than love to overcome the obstacles that can stand in an interracial couple's way. There are 4 tips to deal with interracial dating issues all interracial couples need to know.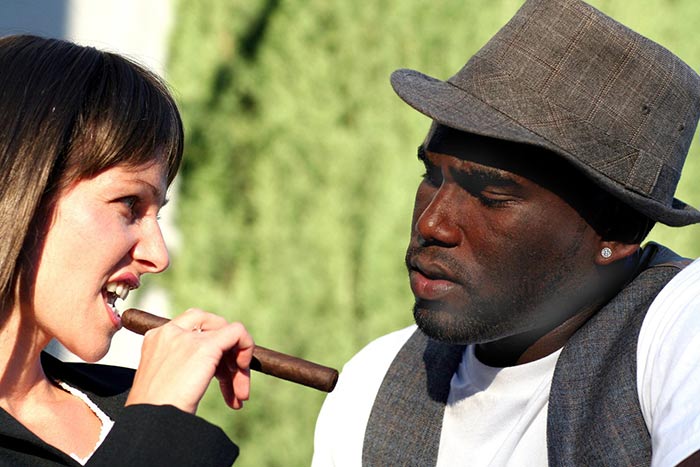 1. Accept the way he or she lives
In a interracial relationship, you have to face a lot of probelms when you both get together because of culture difference. One of the important tips to deal with those problems is accept the method he or she lives. If you keep prejudiced and want to have your own way in everything, there is no daunt that the conflicts will go wild.

However, if you change the way that you are open in different living habits and try to accept his or her fascinated culture, I believe that you will have a happy interracial marriage. Besides, appreciation is always a good policy. Your life will get more beautiful if you start to appreciate your wife or husband with all cultural practices.
2. Study each other
It is a good habit that you keep learning something new to overcome some difficulties. Another secrets that you maintain a healthy interracial relationship is to study each other very well. In fact, you should learn about the the values, religion and cultures before establishing the mixed race relationship.

If you understand the values your partner stand for in advance, you can deal with those multiculture conflicts easily. You should stand your partner position when it comes to meeting the problems of culture difference.
3. You should accommodate to the other half in your life.
Any couples seems to have some problems in different views on same thing. It's time that you should give up stereotype and appreciate each differences to make you smarter in life.

We have to say that you will feel very boring if everything goes as you expected. Have a fund and be adventurous if you love those mixed race relationship.
4. Communication is the key
Communication is the key to success in many fields including interracial dating and marriage. If you are willing to dialogue and speak out anything that you feel unhappy, it's much easier to solve any conflicts you met.

If you always won't open your heart and never tell your mates what happened, the relationship gets dangerous, and even the marriage will break up. So you should be active to share your feelings and fix the issues in time. Everyone want to be cared especially you both love each other and hurt deeply.